Don't just take our word that we provide top quality security we are a little biased.
Our business is not situated in the safest place so we needed some security, we turned to Solar Security. They offered a wide range of products so the likelihood of finding the right fit was extremely high, and as such we found products that fitted the needs of our company perfectly. The feature that allowed us to monitor our business from anywhere with a smartphone or tablet was amazing and made us feel safer and more secure. So just wanted to say thank you Solar Security.
Solar Security was very good value for money and the installation was prompt. They were professional at all times and even left us with some top security tips which we put into action in our home.
Our family has been made to feel so much safer, you can visibly see the effects of relief and relaxation when at home or away. Thank you Solar Security we will definitely recommend you!
We had previously been broken into numerous times. The seventh time was the final straw for us as a company, so we searched for a security provider and stumbled upon Solar Security. They helped us select the best security package for our business. They were professional and our system was up and running smoothly very quickly which we were very happy about. We were able to ensure our safety and the safety of our employees.
Many of our neighbours had recently had their homes broken into so we were increasingly worried about our own home, so we talked to Solar Security. We were able to decide on a system that was most effective for our home. The system was easy to use and we felt much safer especially with young children in the home.
Solar Security – Exclusive To The LE Postcode
Businesses are as important as homes in our eyes, they are developed with love, care and determination so we at Solar Security believe that it should therefore have the same level of security that we provide many homeowners. We offer numerous CCTV systems that are appointed to cover the areas that are susceptible or vulnerable to break-ins. Our first step in securing your business is to discuss with you how you want to protect your business and the types of products you are interested in. We at Solar Security pool our knowledge and combine this with your interests to create a security system that is of a high quality
yet affordable.
We understand the importance of protecting yourself, your employees and your business, to establish this we provide CCTV that can be overseen from wherever you are with your smartphone, tablet or computer enabling you to ascertain the safety of your employees and business. Motion activated CCTV is also an option so that the footage that is recorded is only activated by movement in areas that you have deemed vulnerable. However constant footage can also be recorded if this is concluded to be a better way to maximise the security of your business.

In the initial stage of our meeting we confirm your needs and add to this our vast knowledge, we create a plan and strategize the placement of your CCTV system with our expert team of professionals. We ensure that you can see the areas from your front door to areas that are in your blind spots such as alleys ways so that you can witness in mega pixel quality the absence and presence of danger and therefore you can act before any threat occurs. We can also connect your CCTV system so that it alerts yourself, any appointed people and optionally the police via email alerts.
CCTV had been acknowledged to decrease crime by becoming a visible deterrent to those who would commit crime. It is our responsibility to aid in securing your business for your peace of mind and those of your employees. We believe that you should be able to feel comfortable within your business and when away.
Our security systems aid in detecting intruders which protects against burglary or can be combined with other devices to aid in the prevention of fire (see fire alarms) and intrusion. Furthermore security systems can work in conjunction with CCTV to provide a more encompassing security detail.
Solar Security Security Systems – Advantages:
Easy access menus
Expandable
Combination use
Fire Alarms
Our first rate fire alarms systems increase the safety of your home or business. The sensitive heat and smoke detectors detect when smoke or fire is present and alert you visually and audibly so evacuations can occur in the quickest possible time. These fire alarms can also be connected to the fire services and police as an option or can be combined with CCTV and security systems to send email alerts to you or chosen representatives that you have selected.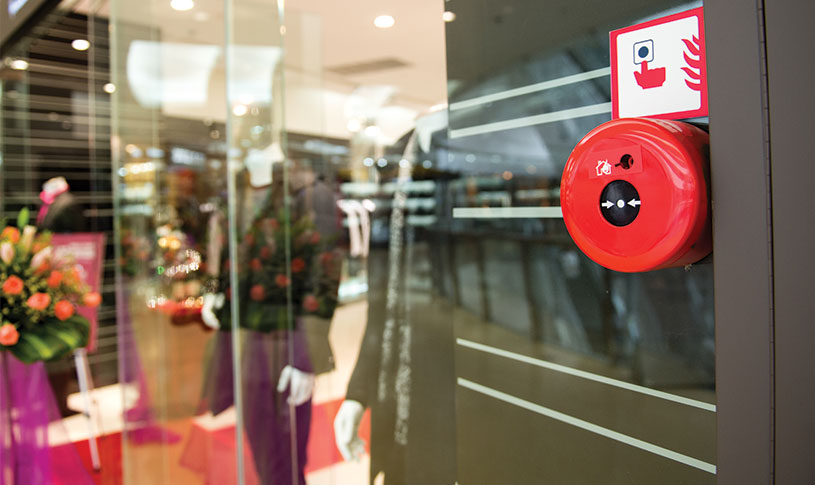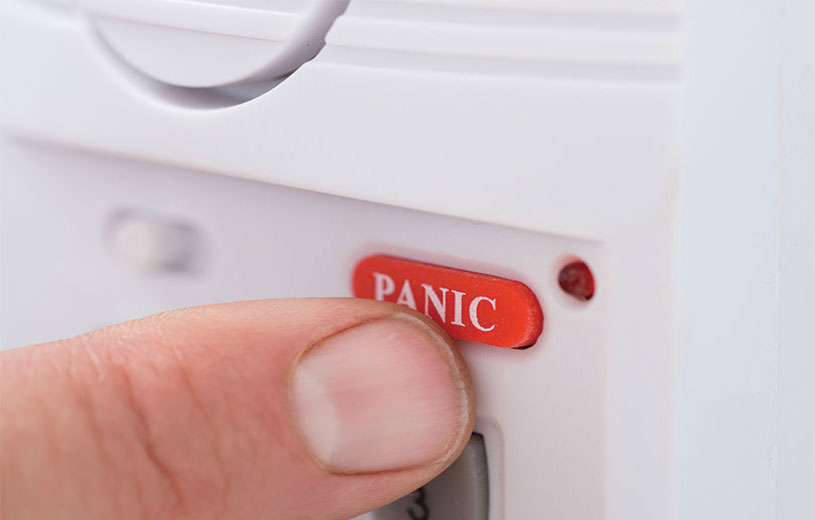 Panic Button
At Solar Security we offer panic buttons where we establish that we will be at your home or place of business in under 10 minutes to offer support or any help you may need. We at Solar Security make it our mission to have constant surveillance of your home or business in conjunction to you and any other persons you have chosen. We also ensure that in addition to our arrival at your property we will also make the situation known to the police or other services such as the fire department amongst others.
Our Address
2nd Floor, 94 New Walk
Leicester
LE1 7EA